Fire Agate Chalcedony Beads (A Quality) 5-6mm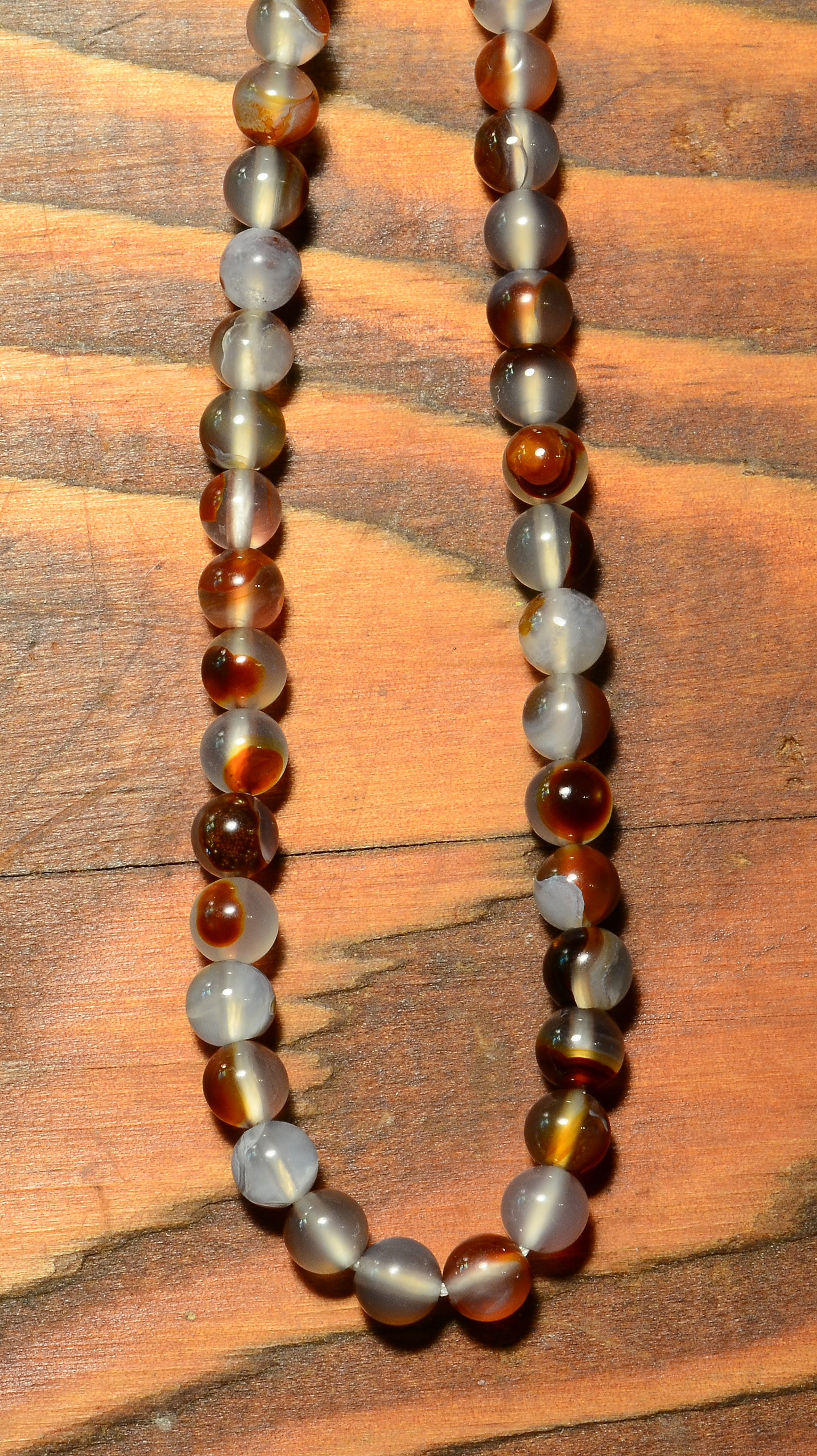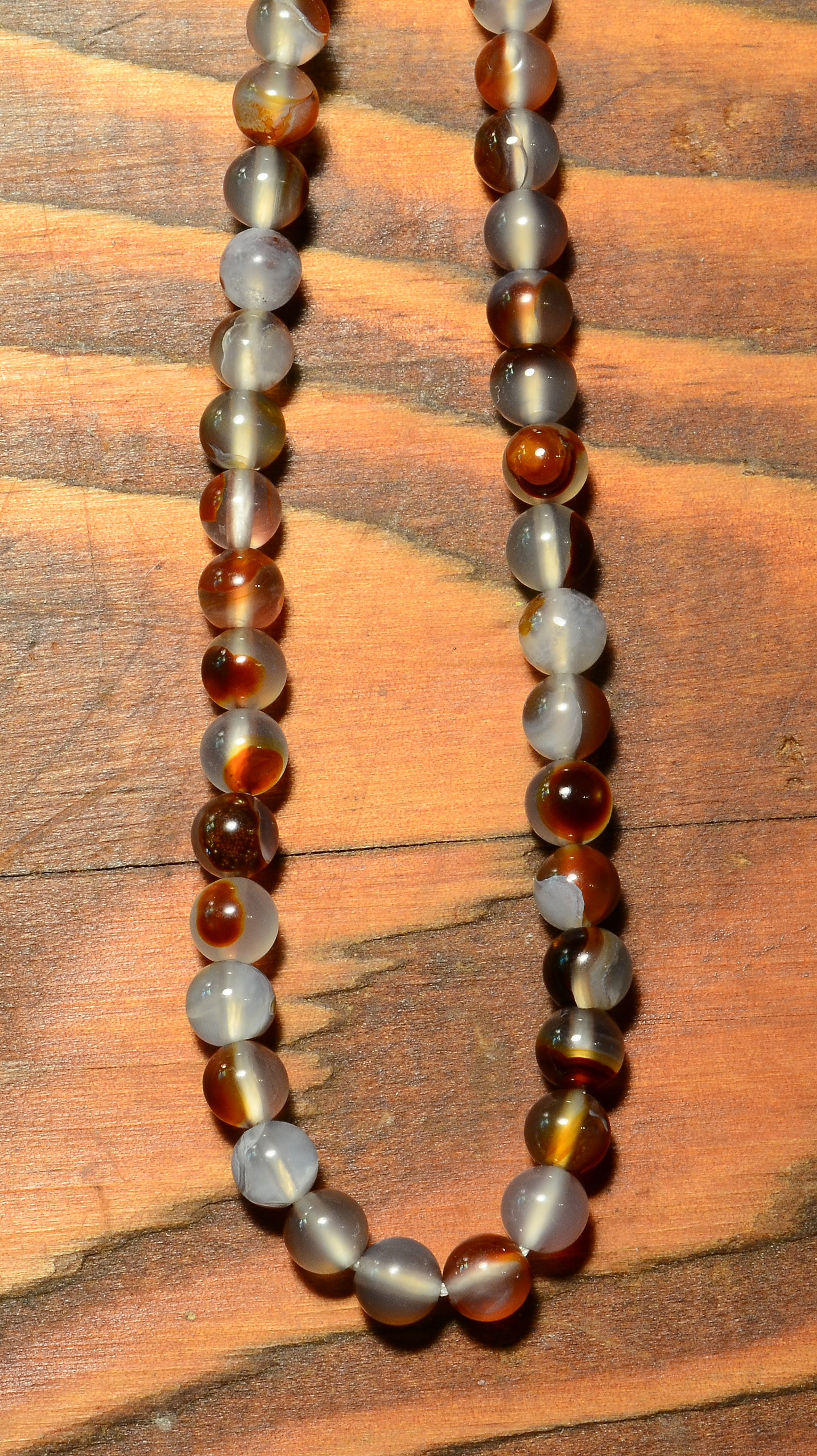 Fire Agate Chalcedony Beads (A Quality) 5-6mm
A unstrung strand of Fire Agate Chalcedony Beads of A quality, to be used in stringing a necklace! Mostly clear chalcedony gives the beads a lighter colour and translucency.
Length of strand: 40cm (~16 inches)
Quanity: 1 strand
Size 5-6mm per bead
PLEASE NOTE: WE HAVE LIMITED STRANDS REMAINING OF THESE BEADS. WE MAY NOT HAVE CERTAIN SIZES LEFT IN STOCK BY THE TIME YOU PLACE YOUR ORDER, IN WHICH CASE WE WILL CONTACT YOU AND DISCUSS ALTERNATIVES.